Description
Curvy Irontech TPE Sex doll Miki 158cm I cup
Meet our Curvy Irontech TPE Sex doll Miki 158cm I cup:
I saw you when I was running in the park. Did you know that I like running? In fact, it's one of my passions. Wanna know others? Let me ask you for a dinner and introduce myself… deeper. 
Curvy Irontech TPE Sex doll Miki 158cm I cup
Description
Height:158cm I Cup
Full Bust:95cm
Under Bust: 63.5cm
Waist: 58cm
Hips: 105cm
Weight: 45kg
Arm Length: 62.5cm
Shoulder Width: 37.5cm
Calf Circum: 38.5cm
Thigh Circum: 60cm
Leg Length: 71cm
Foot Length: 21.5cm
Function: Vaginal, Anal, and Oral sex is available Hole Depth: Vagina:18cm, Anus:16cm, Mouth:13cm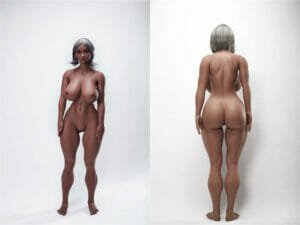 DELIVERY INFORMATION
1. All the doll will be packed and shipped with qualified protection.
2. All the doll will be delivered with privacy(blind package).
3. You can order certain dolls in USA and EU warehouse, there will be no tax and custom clearance needed.
4. We have special shipping with custom and clearance and tax included.
Please contact our customers support center or our vendors to consult for real time information.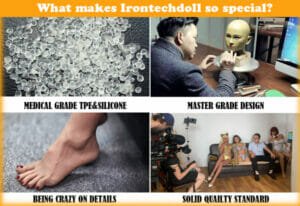 You can also find our videos on Youtube.