Description
Game Lady Doll 168cm Body With No. 4 Head Aerith
Meet our Game Lady Doll 168cm Body With No. 4 Head Aerith:
Game Lady Doll Releases Aerith Sex Doll (Final Fantasy 7)
On April 15, 2022, Game Lady Doll released their newest sex doll head based on Aerith from Final Fantasy 7: Remake. This is only 2 weeks since they released their popular Tifa – inspired head. Like their previous heads, this new Aerith head looks super realistic, and highly resembles her video game counterpart. Game Lady has nailed it once again with yet another beautiful (and high demand), video game character brought to life. As they cement their name as the video game sex doll brand, other brands seem to be taking notice. The demand for video game-related dolls is on the rise.
It's amazing how well the new head resembles Aerith from Final Fantasy 7: Remake. Hardcore Aerith fans will surely be pleased with this new model. Once again, this body is the same as their previous models (they only have one body), but it fits Aerith very well. Because the GameLady brand is so new, there's still no reviews on them, but several doll community members already ordered one. From my research, I am 99% sure Game Lady Doll is made at the Zelex factory. They even use the same photos for their new hard feet design. Therefore, the quality should be pretty good since Zelex makes high quality dolls. If you ever wanted an Aerith sex doll, now's your chance to finally have her.
Game Lady Doll 168cm D-cup with Aerith Head
– Default options include:
Gel breast, Realistic makeup for body, Implanted eyebrows and eyelashes, finger skeleton, EVO skeleton and movable eyes.
– No additional charge for implanted public hair;
Game Lady Doll 168cm Body With No. 4 Head Aerith
Description
Material: Silicone  With Metal Skeleton Inside
Height: 168cm Big breast
Upper Bust: 82.5cm
Under breast: 63.5cm
Waist: 62cm
Hip: 95.5cm
Neck: 32cm
Arm Length: 66.5cm
Hand length: 18.5cm
Shoulder Width: 40.7cm
Leg Length: 76cm
Feet Length: 23.5cm
Vagina depth: 17.5cm
Anus depth: 16cm
Body Net Height: 146cm
Net Weight: 39.7kg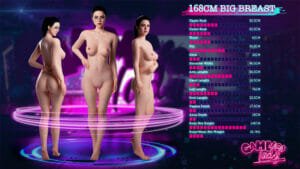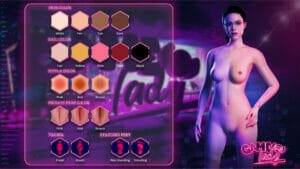 DELIVERY INFORMATION:
1. All the doll will be packed and shipped with qualified protection.
2. All the doll will be delivered with privacy(blind package).
3. You can order certain dolls in USA and EU warehouse, there will be no tax and custom clearance needed.
Please contact our customers support center to consult for real time information.
You can also find our videos on Youtube.
Intimate and professional service
We have a professional and passionate support team that can provide a timely and kind response.