Description
Game Lady Doll 168cm Body With No. 01 Mama (1) or Lockne (2) [from Death Stranding] (Same Head)
Meet our Game Lady Doll 168cm Body With No. 1 Head:
Game Lady Doll 168cm MAMA (1) OR LOCKNE (2) [from DEATH STRANDING]
Game Lady Doll Turns Video Game Characters into Sex Dolls
Have you ever wanted a sex doll of your favorite video game character? If so, you're not alone. Dozens of people email me every month asking me if there are dolls that look like their video game waifus. Considering most sex doll manufacturers are based in China where copyright laws are nearly non-existent, it's surprising that there aren't more dolls designed after video game characters. Most brands just cosplay random dolls as game characters (with heads that look completely different). Video game-inspired dolls are definitely an untapped niche and one emerging brand is looking to change that.
An interesting, new silicone doll brand named Game Lady Doll is turning video game fantasies into reality. Similar to how Aotume capitalized on the anime niche a few years ago, Game Lady Doll is tapping into the highly popular video gaming niche. Currently, they have one body (168cm D-cup) and two heads (Mama & Tifa) available for sale. Although their quality is unknown at the moment, they are off to a good start with highly detailed dolls that actually look like their video game counterparts. They are so realistic, they almost look CG.
When buying need to mention MAMA (1) or LOCKNE (2)
– Default options include:
Gel breast, Realistic makeup for body, Implanted eyebrows and eyelashes, finger skeleton, EVO skeleton and movable eyes.
– No additional charge for implanted pubic hair;
Game Lady Doll 168cm Body With No. 1 Head (2 options: MAMA (1) or LOCKNE (2)

Description
Material: Silicone  With Metal Skeleton Inside
Height: 168cm Big breast
Upper Bust: 82.5cm
Under breast: 63.5cm
Waist: 62cm
Hip: 95.5cm
Neck: 32cm
Arm Length: 66.5cm
Hand length: 18.5cm
Shoulder Width: 40.7cm
Leg Length: 76cm
Feet Length: 23.5cm
Vagina depth: 17.5cm
Anus depth: 16cm
Body Net Height: 146cm
Net Weight: 39.7kg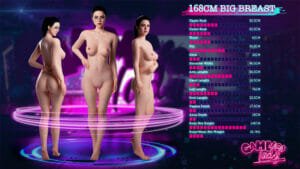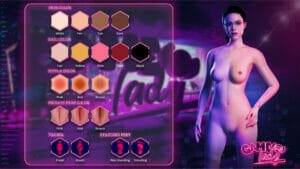 DELIVERY INFORMATION:
1. All the doll will be packed and shipped with qualified protection.
2. All the doll will be delivered with privacy(blind package).
3. You can order certain dolls in USA and EU warehouse, there will be no tax and custom clearance needed.
Please contact our customers support center to consult for real time information.
You can also find our videos on Youtube.
Intimate and professional service
We have a professional and passionate support team that can provide a timely and kind response.