Description
Game Lady Doll 168cm Body With No. 13 Head from MGSV
Meet our Game Lady Doll 168cm Body With No. 13 Head from MGSV:
Game Lady Doll Releases Quiet Sex Doll From MGSV
On November 7, 2022, Game Lady Doll released their latest silicone sex doll which resembles Quiet from the video game, Metal Gear Solid V: The Phantom Pain. Officially, it's called Head No. 13 and is featured on their original 168cm body. Game Lady delivered yet another highly-requested game character, who was certainly a hottie in MGSV. Unlike their previous Head No. 6 (Yuna), which didn't quite look like the game character, they nailed the Quiet head sculpt perfectly. Side-by-side, Head No. 13 looks exactly like Quiet to the T. I have a feeling this doll will sell very well. Because Quiet is sexualized and doesn't talk in the game, this sex doll is surprisingly fitting.
This is one of the better heads that Game Lady released in a while. Although her hair looks strange from some angles, it's mainly because Quiet's hair is usually wet and dirty in the game. Her bikini also isn't the same shape, but that can easily be changed. The body actually looks similar to her in-game body (or close enough) so that worked out for them. Overall, they did a great job designing and presenting this doll.
This head will most likely spark some debate over copyright since Quiet's face is based off a real person. However, many people forgot that Game Lady's very first head (Head No. 1 aka "Mama from Death Stranding") was also based off a real person. It hasn't stopped them. The secretive Chinese brand, Game Lady, likely ran into conflicts with video game companies, but ultimately prevailed over any copyright troubles. They're basically safe from copyright laws in China. While this may hurt copyright holders, consumers only benefit from it. Ultimately, it begs the question: how far can they push it? I guess we can only wait and see.
– Default options include:
Gel breast, Realistic makeup for body, Implanted eyebrows and eyelashes, finger skeleton, EVO skeleton and movable eyes.
– No additional charge for implanted public hair;
Game Lady Doll 168cm Body With No. 13 Head from MGSV
Description
Material: Silicone  With Metal Skeleton Inside
Height: 168cm Big breast
Upper Bust: 82.5cm
Under breast: 63.5cm
Waist: 62cm
Hip: 95.5cm
Neck: 32cm
Arm Length: 66.5cm
Hand length: 18.5cm
Shoulder Width: 40.7cm
Leg Length: 76cm
Feet Length: 23.5cm
Vagina depth: 17.5cm
Anus depth: 16cm
Body Net Height: 146cm
Net Weight: 39.7kg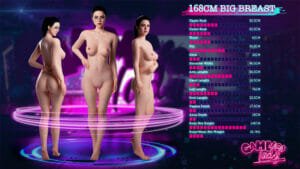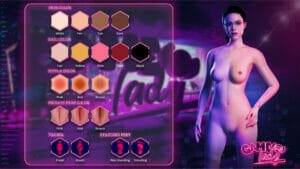 DELIVERY INFORMATION:
1. All the doll will be packed and shipped with qualified protection.
2. All the doll will be delivered with privacy(blind package).
3. You can order certain dolls in USA and EU warehouse, there will be no tax and custom clearance needed.
Please contact our customers support center to consult for real time information.
You can also find our videos on Youtube.
Intimate and professional service
We have a professional and passionate support team that can provide a timely and kind response.