Description
Game Lady Doll 168cm Body With No. 2 Head Ellie
Meet our Game Lady Doll 168cm Body With No. 2 Head Ellie:
Game Lady Doll Releases Adult Ellie Sex Doll (Last of Us 2)
On April 22, 2022, Game Lady Doll (GLD) released their newest sex doll: the adult version of Ellie from the popular video game, The Last of Us 2. This was surprising since Ellie is not normally sexualized or seen as a "video game waifu" (at least not at the level of Tifa and Aerith (GLD's previous dolls)). However, she is from a popular AAA video game which coincides with Game Lady's mission to create high-end, video game-inspired dolls. Comparing the doll with the character side-by-side, they very similar although the hair is black instead of brown. That somewhat throws off the resemblance.
I was also surprised since Ellie was not one of the characters GLD initially teased, but it still makes sense. As usual, Ellie is a new head on the existing 168cm D-cup body they use for all their dolls. There was a little bit of controversy in the last week with vendors removing the Game Lady Doll brand. I confirmed that Game Lady does not want to sell in Japan (probably due to licensing/copyright issues with their Tifa and Aerith dolls), but are still selling to other countries. Therefore, they are no longer on Kumadoll or Rakuendoll (reputable Japanese vendors). They are still listed on a few obscure websites but no particularly established vendor has picked them up yet. Game Lady Doll has released a new head every 1-2 weeks since they first appeared 2 months ago so they have definitely been hard at work. I wonder what they will release next.
– Default options include:
Gel breast, Realistic makeup for body, Implanted eyebrows and eyelashes, finger skeleton, EVO skeleton and movable eyes.
– No additional charge for implanted public hair;
Game Lady Doll 168cm Body With No. 2 Head Ellie
Description
Material: Silicone  With Metal Skeleton Inside
Height: 168cm Big breast
Upper Bust: 82.5cm
Under breast: 63.5cm
Waist: 62cm
Hip: 95.5cm
Neck: 32cm
Arm Length: 66.5cm
Hand length: 18.5cm
Shoulder Width: 40.7cm
Leg Length: 76cm
Feet Length: 23.5cm
Vagina depth: 17.5cm
Anus depth: 16cm
Body Net Height: 146cm
Net Weight: 39.7kg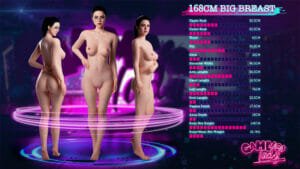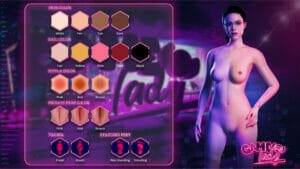 DELIVERY INFORMATION:
1. All the doll will be packed and shipped with qualified protection.
2. All the doll will be delivered with privacy(blind package).
3. You can order certain dolls in USA and EU warehouse, there will be no tax and custom clearance needed.
Please contact our customers support center to consult for real time information.
You can also find our videos on Youtube.
Intimate and professional service
We have a professional and passionate support team that can provide a timely and kind response.