Description
Game Lady Doll 168cm Body With No. 5 Head Ciri
Meet ourG ame Lady Doll 168cm Body With No. 5 Head Ciri:
Game Lady Doll Releases Ciri Sex Doll From The Witcher 3
On June 7, 2022, Game Lady Doll released their newest sex doll head which resembles Ciri from popular video game, The Witcher 3. There was much anticipation and many rumors about Game Lady's next doll, but no one expected it to be Ciri. The Witcher is a popular series with several novels, video games, and tv shows so the decision makes sense. Game Lady's "Ciri" head is based on her The Witcher 3 appearance, where she plays a kind, yet mysterious and badass character. The Witcher 3 and Ciri fans will be thrilled to see this new head.
– Default options include:
Gel breast, Realistic makeup for body, Implanted eyebrows and eyelashes, finger skeleton, EVO skeleton and movable eyes.
– No additional charge for implanted public hair;
Game Lady Doll 168cm Body With No. 5 Head Ciri
Description
Material: Silicone  With Metal Skeleton Inside
Height: 168cm Big breast
Upper Bust: 82.5cm
Under breast: 63.5cm
Waist: 62cm
Hip: 95.5cm
Neck: 32cm
Arm Length: 66.5cm
Hand length: 18.5cm
Shoulder Width: 40.7cm
Leg Length: 76cm
Feet Length: 23.5cm
Vagina depth: 17.5cm
Anus depth: 16cm
Body Net Height: 146cm
Net Weight: 39.7kg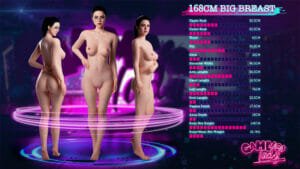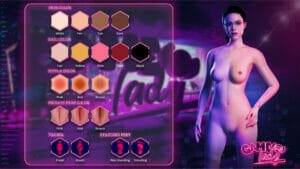 DELIVERY INFORMATION:
1. All the doll will be packed and shipped with qualified protection.
2. All the doll will be delivered with privacy(blind package).
3. You can order certain dolls in USA and EU warehouse, there will be no tax and custom clearance needed.
Please contact our customers support center to consult for real time information.
You can also find our videos on Youtube.
Intimate and professional service
We have a professional and passionate support team that can provide a timely and kind response.